Commercial Lighting Serving Families Throughout Chesapeake
Chesapeake Commercial Lighting Electricians
Serving Virginia Beach and the Surrounding Areas
A business relies on its lighting for everything from aesthetics to security. Our Chesapeake commercial lighting electricians offer prompt service for repair needs, reliable guidance for new installations, and professional efficiency in getting the job done.
Call Get Lit Electrical & Plumbing at (757) 997-7053 or contact us online today.
In Need of a Service?
Looking for
Tired of Doing-it Yourself?
Get Lit Electrical & Plumbing is here to help you with all these issues and so much more before they become a major issue.
Hear From Our Happy Customers
"Definitely Recommend"

He was prompt, professional and did a great job! He also went out of his way to educate me on how to find certified contractors in the event I needed another.

- Nichole P.
Service You Can Count On
We're business owners ourselves, and we know firsthand the importance of getting contractors who respond to calls in a timely manner and work diligently to deliver a good work product. That's exactly the kind of service our Chesapeake commercial lighting pros are committed to delivering for you.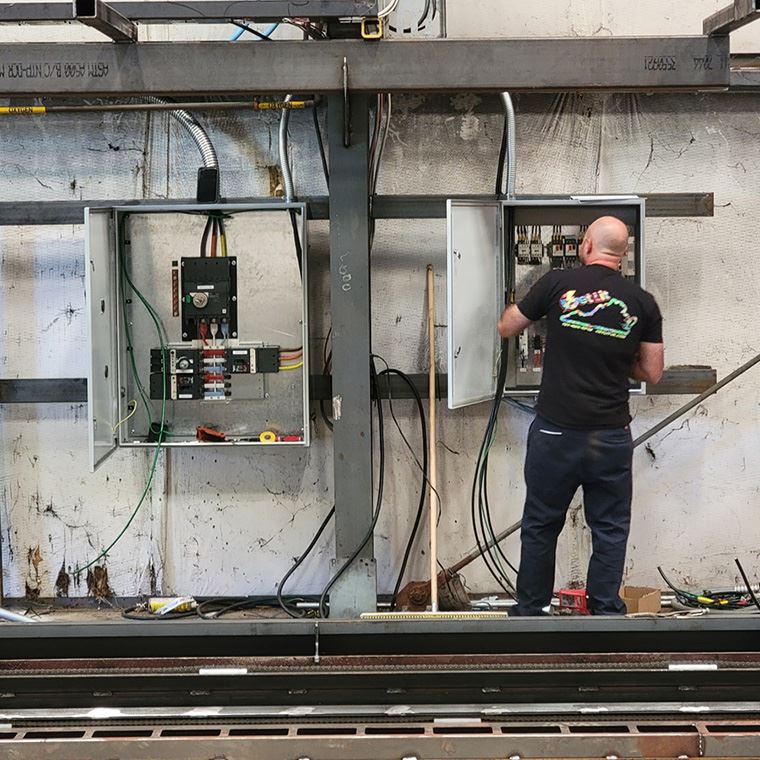 Contact Us Today
Send us a message or give us a call to see how we can help.
The Benefits of Good Commercial Lighting
Good commercial lighting can have a significant impact on various aspects of a workspace. Here are three advantages of having good commercial lighting:
The Look and Feel of the Office
Well-designed lighting can create a welcoming and comfortable environment that promotes productivity and employee satisfaction. Different lighting techniques, such as task lighting, accent lighting, and ambient lighting, can be used strategically to highlight architectural features, improve visibility, and set the mood.
By carefully selecting lighting fixtures with appropriate color temperatures and brightness levels, businesses can create a visually appealing workspace that aligns with their brand image and promotes a positive work atmosphere.
Energy Efficiency
With the increasing focus on sustainability and environmental responsibility, many businesses are looking for ways to reduce their energy consumption. Upgrading to energy-efficient lighting solutions, such as LED lights, can significantly reduce energy usage and lower utility costs. LED lights consume significantly less energy compared to traditional fluorescent or incandescent lights while providing the same or better quality of illumination.
Furthermore, LED lights have a longer lifespan, reducing the need for frequent replacements and minimizing maintenance costs. By investing in energy-efficient lighting, businesses can save money and reduce their carbon footprint.
Improved Productivity
Adequate lighting levels that minimize glare and shadows can reduce eye strain and fatigue, allowing employees to work comfortably for longer periods. Natural light integration, either through windows or skylights, has also been found to have positive effects on employee well-being and productivity.
The exposure to natural light can improve mood and increase alertness. By incorporating natural light and implementing lighting systems that simulate natural daylight, businesses can create a more stimulating and productive work environment for their employees.
Call today at (757) 997-7053 to schedule an appointment and get a free estimate.