Outlets & Switches Serving Families Throughout Chesapeake
Chesapeake Outlet & Switch Repair
Electrical outlets and switches are essential components of our daily lives, providing power to our devices and controlling the flow of electricity throughout our homes. When they stop working properly, our lives are disrupted, and safety hazards are a real possibility. It's important to reach out promptly to Chesapeake's preferred electrical technicians.
Call Get Lit Electrical & Plumbing at (757) 997-7053 or contact us online today. We serve residential and commercial properties throughout Virginia Beach and the surrounding areas.
Signs That Electrical Outlets and Switches Are Not Working
Here are some common signs that indicate your outlets and switches are not functioning correctly:
Loose Plugs: If plugs easily fall out of an outlet or seem loose when plugged in, it's more than an annoyance--it could indicate a faulty outlet. Loose plugs can lead to electrical sparks or heat buildup.
Sparks: Speaking of sparks, these can indicate loose connections or damaged wiring within the outlet. They can easily turn into electrical fires or shocks, so there's no time to lose in contacting our office.
Hot Outlets: An outlet that feels hot to the touch is a big warning sign of a potential electrical problem. It could indicate an overloaded circuit or a faulty outlet. Heat buildup is something else that can increase the risk of electrical fires.
Smoke: The presence of smoke coming from an outlet or switch is a severe sign of an electrical issue. Smoke indicates a potentially dangerous situation where wires or components are overheating or burning. In such cases, it's crucial to turn off the power at the circuit breaker and call us for help.
Burn Marks: These marks near the outlet or switch are usually caused by short circuits or overheating, which can occur when the wiring or connections become damaged or overloaded.
Cracks: The cracks in an outlet or switch cover can expose the internal wiring, which is extremely dangerous. These cracks can occur due to age, physical damage, or improper installation.
Flickering Power: If you notice flickering lights or intermittent power supply when using an outlet or switch, it may indicate a loose connection or a problem with the wiring.
The sooner the warning signs are spotted and acted upon, the better the odds that our Chesapeake outlet and switch repair team can limit the scope of the damage.
In Need of a Service?
Looking for
Tired of Doing-it Yourself?
Get Lit Electrical & Plumbing is here to help you with all these issues and so much more before they become a major issue.
Hear From Our Happy Customers
"Extremely Fair Price"

Corey arrived on time and did a flawless job, even teaching me as he went step by step. I will definitely be calling them in the future for any electrical needs.

- Melissa K.
The Benefits of Professional Help in Repairing Outlets and Switches
Property owners can certainly choose to repair their outlets and switches on a DIY basis. But there are several real advantages to bringing on an experienced and licensed electrician from our office.
First and foremost, our team has the knowledge and experience to accurately diagnose and troubleshoot electrical issues. We have access to the right tools and equipment needed for the job. We can work efficiently and effectively to minimize downtime to the greatest degree possible.
Our team can identify the root cause of problems with outlets and switches and get repairs done correctly. Furthermore, working with one of our professionals means that the repairs will comply with electrical codes and regulations.
Ultimately, rather than attempting to fix electrical issues yourself, which can be complex and potentially dangerous, you can focus on other tasks or hobbies and have peace of mind that the job will be done properly.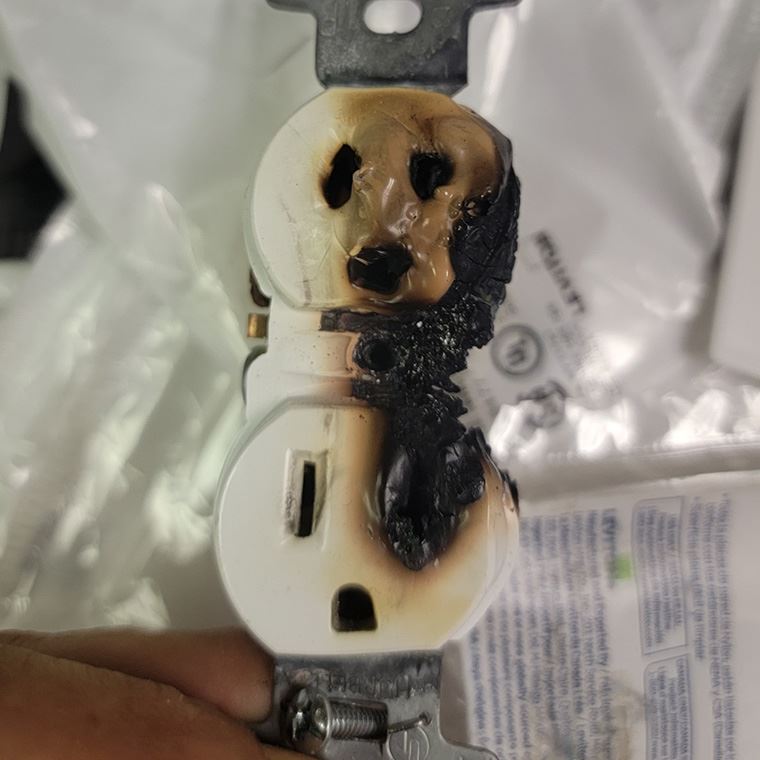 Contact Us Today
Send us a message or give us a call to see how we can help.
The Customer Always Comes First
We know how important outlets and switches are to the safety of your home or office. With a dedicated team of contractors on staff, we do our best to offer same-day scheduling and emergency services. What's more, to help customers manage what might be unexpected costs, we offer both financing and payment plans.
Call Get Lit Electrical & Plumbing at (757) 997-7053 to request a free estimate.